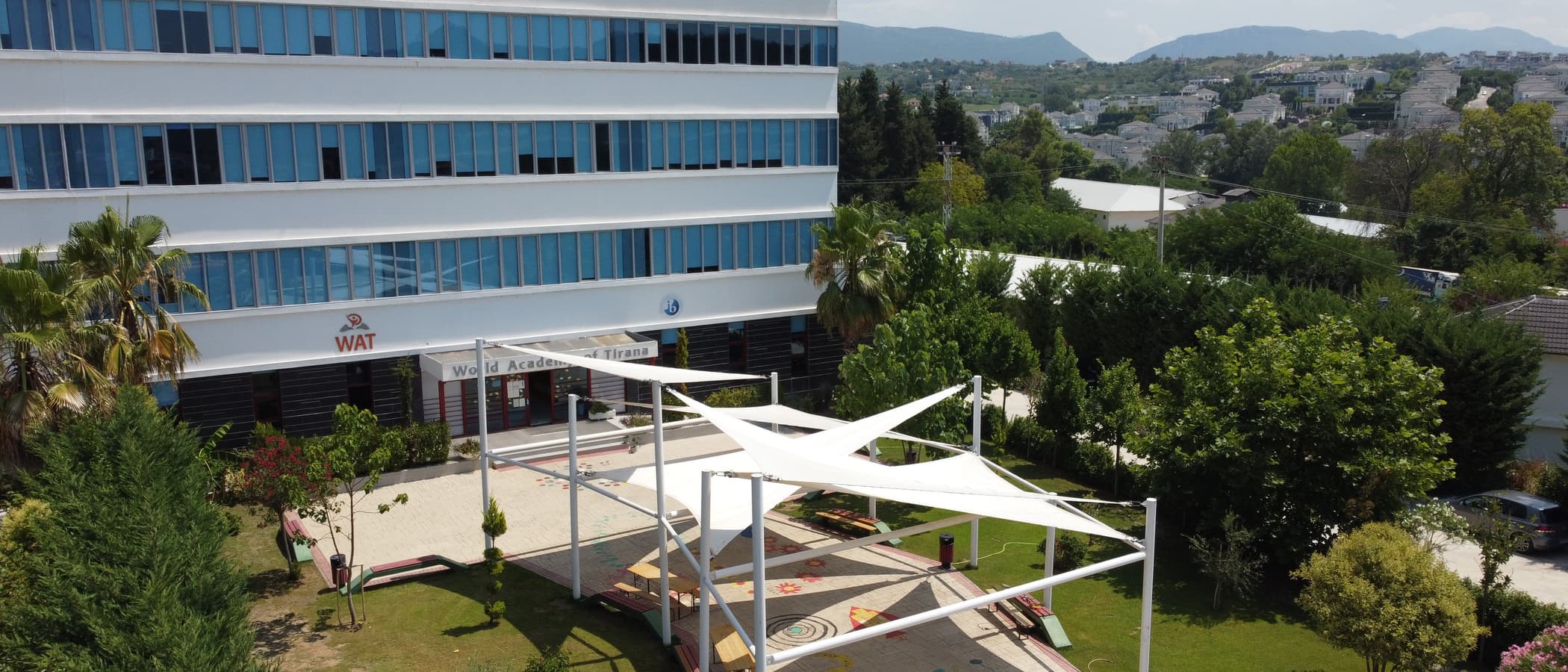 The World Academy Tirana (WAT) is proud to be the first authorised International Baccalaureate (IB) school in Albania, in operation since 2010. WAT is the premier International school in Albania, following the globally respected IB curriculum, and provides students with a gateway to top international universities.
WAT is a vivid and friendly place to study where students receive an excellent education in a family-like atmosphere. Welcoming international students from over thirty-eight nationalities, the school's mission is to develop internationally-minded students who use their knowledge to make a difference in the world. WAT inspires children to become active, compassionate, lifelong learners. 
The WAT campus is located in Lunder, the most popular suburb in Tirana. It's large, modern and well-equipped including over 40 classrooms with the latest technology and amenities. There are also four large libraries, project rooms, a dance studio, an indoor gym, a music hall, science labs and art and design studios. These facilities enable students to follow their areas of passion and skill, so they achieve the best results and are supported on their path to their chosen careers.