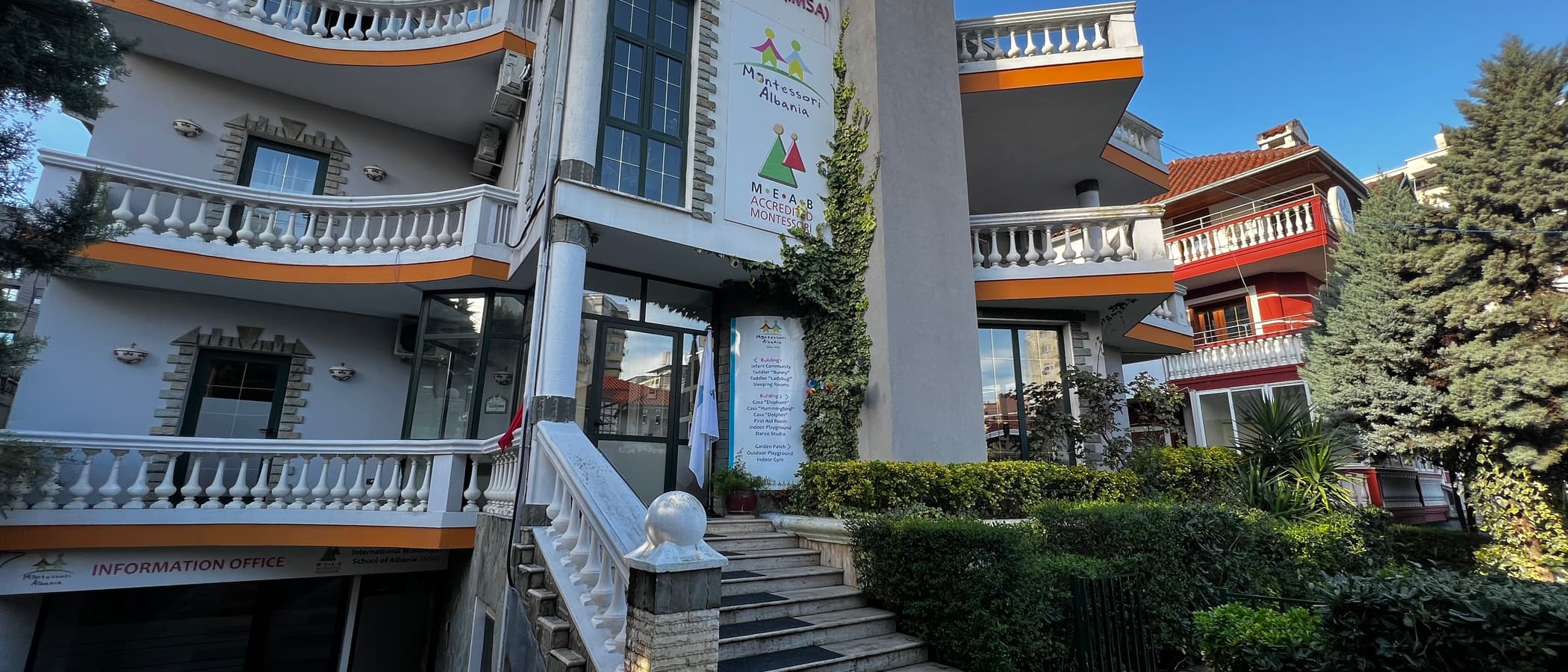 Age Range
9 months - 5 years
Founded in 2007, International Montessori School of Albania (IMSA) is the only Montessori school in the country and educates children from 9 months to 5 years old. 
The Montessori approach is used in over 7,000 schools worldwide. In the Montessori "prepared environment", children are the centre of education, with a program adapted to their interests and needs. Children are free to move through the environment according to their individual inner needs which assist in their natural development. This freedom of movement helps children to develop coordination, concentration, and inner discipline which leads to independence.  They also become more self-confident and self-disciplined preparing them for higher education. The Montessori philosophy also complements further education with an International Baccalaureate (IB) curriculum because children are used to exploring the world around them.
The wonderful team at IMSA support children in a nurturing, bright and safe environment so the school's little butterflies, bunnies, dolphins, elephants and hummingbirds are happy and supported in their discovery of the world.