Careers
Teacher of English with Drama
The Opportunity
Oryx International School is seeking to appoint a well-qualified Teacher of English with Drama with effect from August 2023. You must hold a valid teaching qualification and be eligible to work in Qatar.
Please refer to job description for full range of duties and responsibilities.
Our Teachers are responsible for delivering the highest quality learning in a stimulating, happy and safe environment. They work collaboratively with other teaching colleagues in medium and short-term planning, target setting and monitoring, providing each other with high levels of support and challenge to promote the very best possible progress for every pupil. All staff participate in the broader life of the school, enriching the learning experience for students and fostering a close, supportive school community.
Applicants should be committed and outstanding teaching practitioners, able to lead by example, possessing good IT, organisational and communication skills. They should aspire to the highest levels of care and professional learning and concur with our values of Excellence, Respect, Responsibility, Integrity and Compassion.
As an international school specialising in the English National Curriculum to a diverse international student population, strong English proficiency in writing and speaking is an essential requirement and applications from fluent speakers of English will be preferred.
For more information please refer to the separate Job Description and Person Specification provided, available on our TES vacancies page which can be found here; https://www.tes.com/jobs/employer/oryx-international-school-1081246
The School
Oryx International School https://oryxschool.qa/ is a unique project conceptualised by Qatar Airways and Orbital Education https://orbitaled.com/ creating a joint venture between a world renowned, 5- star multi-billion dollar turnover airline and a prestigious group of International schools. The objective of this £70 million project is to satisfy the demand for premium quality British style education for the children of local and expatriate employees of Qatar Airways in Doha.
The aim of Oryx International School is to provide the employees of the world's five-star airline and their children access to a five-star education. The new, bespoke, built to specification school provides state-of-the-art facilities and education technology to enrich teaching and learning experiences for our students. The school aspires to foster an ethos of global citizenship, the celebration of cultural diversity and a wide international perspective to equip students with the skills and aspirations to become future leaders across the world.
The facilities offered at the school site, combined with our creative approach to education, which incorporates a full curriculum and enrichment based upon the English National Curriculum, enhanced by local Qatari identity, history, culture and tradition, allows Oryx International School to offer a 5-star education.
The school offers some of the best fully furnished staff accommodation in Doha, including all utensils, a welcome pack and free utilities including internet. https://www.alfardanproperties.com/property/al-gassar-resort/
Living and working in Qatar
Doha, the peninsula's capital city of over 2.7 million residents, has a huge international community that choose to live and work here. Qatar provides an excellent lifestyle, with a combination of cultures mixed with the best of Qatar's past and present. Being in the Middle East, the weather is good all year round with extreme heat in the summer months. In Qatar you will find plenty of opportunities to explore the desert, walk along the Corniche, visit museums, shopping malls, beaches, attend sporting events, music festivals, take a boat trip and much more. There are excellent education transportation and other amenities across the city, including a new metro system.

Benefits of working at an Orbital Education School
The school also forms part of the Orbital Education group, an expanding group of acclaimed international schools, which currently educates almost 5,000 students from 114 nationalities providing them with skills and qualifications to access high quality universities. We are a group of Internationally acclaimed schools, focused upon delivering outstanding education to a large and diverse student population. Our schools are spread globally from Latin America, through Europe and the Middle East to Asia, with exciting plans to develop new schools across the world.
Key reasons to work at an Orbital Education School include:
1. Opportunities to collaborate with colleagues and students on an international scale.
2. Enhanced professional development opportunities, through partnerships with specialist learning providers to offer recognised and accredited professional development programmes.
3. Enhanced opportunities for future career development and movement within the group, providing opportunity to see the world whilst progressing an attractive and rewarding career.
Application Process
All applications must be made on the TES Application System
To apply please visit our vacancies page and find this position; https://www.tes.com/jobs/emplo...
All candidates must;
1. Complete all questions on the Online Application Form.
2. Supporting statement should be no less than 500 words and no more than 1000 words, and should relate directly to the specific role applied for and cover:
- your motivation for working in education
- a brief description of the philosophy of education which shapes your particular style of teaching
- what attracts you to the position
- how you feel your experience, skills and personal qualities qualify you to take on the role with details of any unique teaching methods or techniques that you have developed or employ
- what extra-curricular activities you can lead, supervise or have participated in
- any other information you would like the selection panel to know
Please note: Incomplete applications will not be considered. All applications will be acknowledged on receipt, however only shortlisted candidates will be contacted with the outcome of their application.
Due to the expected high levels of interest in positions at the school, Oryx International School reserves the right to make an appointment at any stage of the recruitment process.
Interviews
Interviews will take place in Doha and/or via Zoom/Skype. You will be contacted with arrangements ahead of interviews taking place. The school is taking all the necessary precautions to prevent the risk of COVID-19.
Safeguarding – Oryx International School, Doha is committed to safeguarding and promoting the welfare of children and young people and expects all its staff and stakeholders to share this commitment. As part of the school's commitment to safeguarding, all post-holders are subject to background checks and an International Child Protection Certificate administered by ACRO https://www.acro.police.uk/icp... (if ever worked or lived in the UK), Prohibition Checks where appropriate and/or Criminal Records (Police Check) disclosure from their most recent country of residence.
NB: Qatar imposes an age limit of 50 years for teaching positions within the country, therefore applicants over the age of 50 cannot be considered.
Start Date

1st August, 2023

Contract Date

Full Time

Contract Term

Fixed Term

Closes

30th March, 2023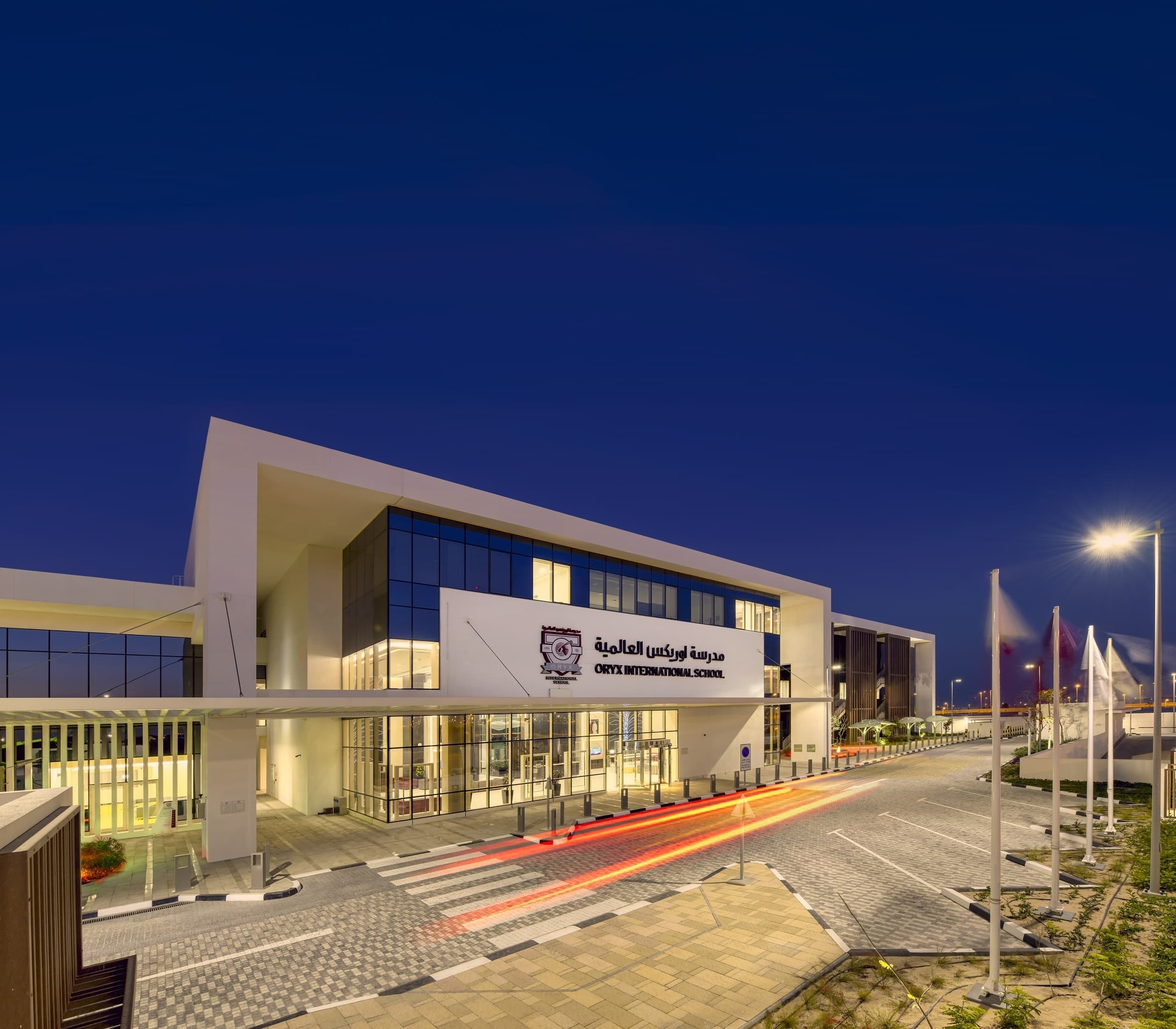 Discover
Oryx International School is an independent school exclusively for the children of employees of Qatar Airways and its approved subsidiaries.
Owned by Qatar Airways and managed by the Orbital Group, a UK international schools group. Oryx provides the high-standard facilities that you would expect from Qatar Airways coupled with the best of British education from our expert teaching and support team.
Parents choose Oryx for their children due to their strong pedagogical approach to personalised learning, their inclusive ethos, pride of belonging and purpose-built five-star facilities. The curriculum supports all academic subjects, and a wide range of enrichment programmes and activities such as eSTEM, the arts, sport and student well-being.

Assessments
IGCSE / A-Levels