You will be responsible for the teaching and learning of students, curriculum development and delivery across all Key Stages in the secondary age range, as well as supporting the pastoral needs of our students. The post would suit an innovative and experienced teacher and leader, who can successfully motivate and manage by delegating responsibility, setting clear expectations and targets, and evaluating performance.
The Head of Secondary will be an integral member of the Senior Leadership post team and will be responsible for the day-to-day organisational running of the Secondary school, in addition to playing a key role in the development and implementation of the school's strategic plan. The Head of Secondary will work closely with the Executive Principal and a strong team of teachers, to support the delivery of the school's mission and vision and ensure all pupils and staff are empowered to excel and surpass expectations.
Our Secondary School consists of KS3 & KS4 classes with multiple form entry.
All teaching groups are small and supported by TAs, LSAs, SEN and EAL specialists who support enrich the National Curriculum and EY Framework.
In return for your outstanding teaching and care for our students you will receive a very competitive tax-free salary and benefits package. This will include accommodation on The Pearl and in close proximity to all the amenities.
Applicants should be committed and outstanding teaching practitioners, able to lead in the classroom and a team of Secondary school teachers by example. The candidate must:
Be a fully qualified Secondary teaching specialist with successful leadership experience across UK Secondary curriculum (at middle leader level or higher).
Have experience supervising and managing the performance of others and deliver measurable school improvement.
Have exceptional collaborative team working skills.
Have excellent communicative skills with peers, parents and other stakeholders.
Have high quality teaching, and student learning and wellbeing at the heart of their decision making.
As a British International School specializing in providing the English National Curriculum to a diverse international student population, strong English language is an essential requirement and applications from native-level speakers of English will be preferred.
For more details about the role, please download a copy of the Job Description and Person Specification, available by clicking 'download pdf' below.
About the School
United School International is a newly founded school on the prestigious Pearl Development in Doha, Qatar, a residential development reclaimed from the Arabian Gulf. There is a combination of spacious high-rise apartments and luxurious villas currently housing a population of 33,000. When finally completed in two years' time this will have risen to around 50,000.
It is a result of an exciting partnership between Orbital Education and United Development Company, a highly successful Qatari organisation and the developer of The Pearl. It is the second major school in the city of Doha to be established by Orbital Education, with the highly acclaimed and beautifully appointed Oryx International School established in partnership with Qatar Airlines, already operating within the city.
The school provides a British style of education based upon the English National Curriculum, whilst retaining the value of local culture and tradition within its curriculum offering. The facilities offered at the school site, combined with our approach to education, will allow the school to stand out as a leading international school in Qatar.
Living and working in Qatar
Doha, the peninsula's capital city of over 2.7 million residents, has a huge international community that choose to live and work here. In December 2022, Doha successfully hosted the FIFA Football World Cup with significant investment in new stadiums and sporting facilities in the region. Qatar provides an excellent lifestyle, with a combination of cultures mixed with the best of Qatar's past and present.
Being in the Middle East, the weather is good all year round with extreme heat in the summer months. If you want to explore Qatar you will find plenty of opportunities to explore the desert, walk along the Corniche, visit museums, shopping malls, beaches, attend sporting events, music festivals, take a boat trip and much more. There are excellent education facilities, transportation and amenities across the city.

Benefits of working at an Orbital Education School
The school also forms part of the Orbital Education group, an expanding group of acclaimed international schools, which currently educates almost 5,000 students from 114 nationalities providing them with skills and qualifications to access high quality universities. We are a group of Internationally acclaimed schools, focused upon delivering outstanding education to a large and diverse student population. Our schools are spread globally from Latin America, through Europe and the Middle East to Asia, with exciting plans to develop new schools across the world.
Key reasons to work at an Orbital Education School include:
1. Opportunities to collaborate with colleagues and students on an international scale.
2. Enhanced professional development opportunities, through partnerships with specialist learning providers to offer recognised and accredited professional development programmes.
3. Enhanced opportunities for future career development and movement within the group, providing opportunity to see the world whilst progressing an attractive and rewarding career.
Application Process
If this describes you, you meet the requirements for this position and are keen to join our excellent and friendly school we would welcome an application from you.
Applications should be made by CV in the first instance, with all relevant details of your experience and education history, accounting for any employment gaps. Your application should include a cover letter outlining how you would utilise your knowledge, skills, and experiences to ensure success in the role, and how you meet the requirements set out within the Job Description and Person Specification. You should also detail the names, email contacts and contact numbers of two referees, one of whom must be your current or most recent employer.
Applications should be submitted to the Executive Principal, Mr. I Temple at recruitment@orbitaled.com
Closing date: 31st March 2023, although early applications are encouraged to avoid disappointment, as shortlisting will take place on a rolling basis and the vacancy may close prior to this date.
Successful candidates will be contacted as soon as we have drawn up a shortlist for interview which we hope to hold during the course of April 2023. If you have not heard from us before 31st March 2023, you should assume that your application has been unsuccessful on this occasion.
Safeguarding – United School International is committed to safeguarding and promoting the welfare of children and young people and expects all of its staff and stakeholders to share this commitment. As part of the school's commitment to safeguarding, all post-holders are subject to background checks and an International Child Protection Certificate administered by ACRO https://www.acro.police.uk/icp... (if ever worked or lived in the UK), Prohibition Checks where appropriate and/or Criminal Records (Police Check) disclosure from their most recent country of residence.
Start Date

1st August, 2023

Contract Date

Full Time

Contract Term

Fixed Term

Closes

31st March, 2023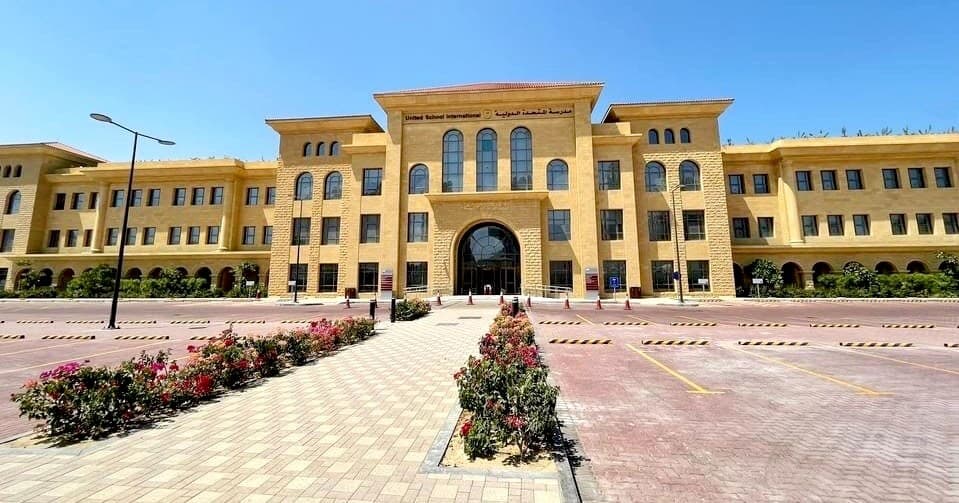 Discover
Orbital Education has partnered with United Development Company, a highly successful Qatari organisation and developer of The Pearl.
United School International successfully opened in August 2022 with over 500 students. The school will eventually accommodate up to 2,600 students from 3 to 18 years old and is the second major school in the city of Doha to be established by Orbital Education.

Assessments
IGCSE / A level